Search Mississippi Lodging
Select the area below you are interested in staying to view our available Mississippi golf accommodations in Tampa, Orlando and St. Augustine. If you have questions about any of our hotels, villas, or resorts call us or request a golf package quote.
Featured Lodging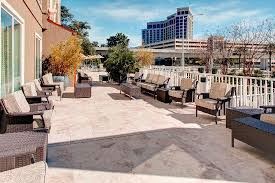 DoubleTree by Hilton Biloxi
The DoubleTree by Hilton Hotel Biloxi is directly across the street from the beaches of the Gulf Coast. Enjoy the gulf views from your spacious guest room. Dine in style at GT's Restaurant and Bar offering breakfast, lunch, dinner and a full bar. After a day of golf enjoy the spacious outdoor terrace and pool deck.